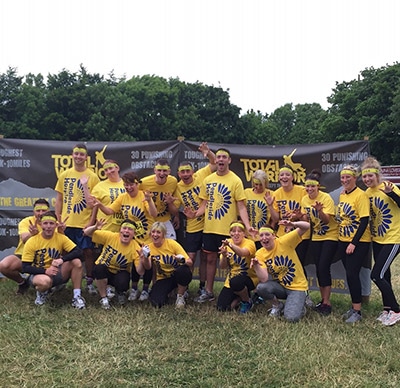 We may not look like your typical 'warriors' in our professional capacity but 17 of our most ardent fundraisers not only took on, but conquered, the Total Warrior challenge raising £1,500 for Pendleside Hospice.
Our determined team tackled the 12k long course, battling with mud, ice, water and fire to reach the finish line.
The Total Warrior Challenge is known for its challenging courses, with 30 tough obstacles to overcome, including the human BBQ, warrior crawl and Death Valley, made only for the brave so this was no mean feat!
Speaking about completing the challenge, Meghan Wilson, Assistant Administrator in our Commercial team said; "The Total Warrior Challenge certainly lived up to its name, honestly being one of the most challenging things we've ever undertaken as a team. It was certainly an experience, but I'm so proud of everyone who battled the elements all the way to the end, all in aid of a wonderful local charity."
Their incredible efforts have ensured £1,500 was raised for Pendleside Hospice who rely solely on donations and fundraising to continue its care and support.
Christina Cope, fundraising manager at Pendleside Hospice said; "We are so very grateful for all the hard work the Petty's team have put in raising an incredible amount for us. Donations like this are so vital to keeping our services going and we couldn't be happier that they chose to take on this challenge on our behalf."
For more information about the Petty's team challenge or to still donate please visit www.justgiving.com/Pettys-Total-Warrior
We are trusted members of
Sign up for property alerts