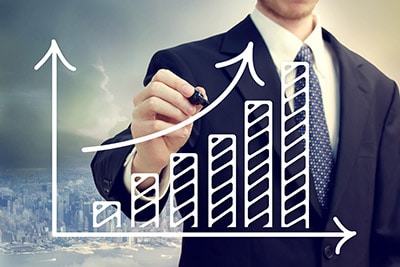 Keeping consistent with recent statistics and projections, demand from businesses for commercial property has risen in the UK for the eleventh consecutive quarter and when put under the microscope, this is also true of businesses in the North West.
However, this is coupled with the fact that available space has fallen for the ninth successive period according to the latest survey report by The Royal Institution of Chartered Surveyors (RICS) which leads many to question the potential knock on effects to the rental market and capital values.
RICS says that as a result, rents are expected to rise at the fastest pace since its survey began in 1998 with 46% more respondents forecasting higher, rather than lower, rent rates going forward.
Looking more closely into the sector, offices remain the segment of the market where rental expectations remain most buoyant, while retail continues to lag although even in this area, momentum is picking up, while prices are expected to keep rising over the next 12 months.
Brent Forbes, Director at Petty's Commercial said: "Both the occupier and investment sides of the commercial property market in the region appear to be continuing to improve. We are seeing a healthy level of enquires from both investors and occupiers, however, we still need to see more new stock come to the market to meet the needs of both, especially grade A office space and retail premises.
"Building refurbishments are helping address the imbalance of supply and demand for city centre grade A space. But in the absence of much development activity, the availability of commercial property across all sectors continues to diminish exerting further upward pressure on capital values."
Simon Rubinsohn, RICS chief economist added: "The results of the latest survey suggest the price of commercial real estate will continue to move higher over the next 12 months and quite possibly by another 10%."
"Fortunately, the strength of the occupier market is providing some underlying support for the market. Indeed, the feedback we are getting from around the country tells us that the economic expansion is continuing to broaden out with both tenant demand, and just as significantly, investor interest, rising in all areas."
We are trusted members of
Sign up for property alerts