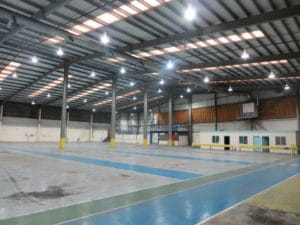 Burnley-based property specialist Petty Commercial has assisted two fellow Burnley businesses by managing a property chain over the last month.
The sequence of deals has allowed SACO (Specialist Anodising Company) and Rectella International Limited (Bar-Be-Quick) to expand into new facilities and optimise their operations in the town.
Petty sold Progress Works in Burnley – a predominantly high bay warehouse of approximately 121,950 square feet – to SACO to enable expansion of their existing operation based in the east of the town.
SACO are now in the process of completely upgrading the 16,500 square feet of office space at the site to create a base for their expanding sales, projects and administrative team.
SACO's relocation from their existing warehouse facility on the Heasandford Industrial Estate, freed up their previous facility, enabling Pettys to sell it to Rectella International Limited (Bar-Be-Quick), the producer and distributor of charcoal products.
The 90,000 square feet warehouse and distribution depot is to be used in association with their existing facility already located adjacent to Heasandford Industrial Estate on Bancroft Rd.
Brent Forbes, Petty's Commercial property director, said: "Though we operate across much of the North, Burnley is the centre of our patch, so we were really pleased to help two local businesses.
"On this occasion, things have worked out perfectly, because both businesses have acquired space adjacent to their existing facilities, so this should help them both to optimise their performance."
Mark Gwinnett, the manufacturing director at SACO, said: "We're grateful to Petty Commercial for helping us source our new premises and managing the process seamlessly. We design and manufacture aluminium caps and shrouds for the cosmetic industry and employ 300 people in Burnley. This move will help us to secure growth going forward, as we are seeing unprecedented demand from existing and new customers."
Paul Keighley, the managing director at Rectella International Limited said: "We've been trading from Burnley since 1998 when we moved to Burnley from Clitheroe. Our Bar-Be-Quick brand was launched in the mid-1980s. We manufacture Instant Barbecues and the packing of Instant Lighting Lumpwood Charcoal products and now employ 70 people in our warehousing and production facilities. We're delighted to have partnered with Petty Commercial to make this investment in the town."
We are trusted members of
Sign up for property alerts